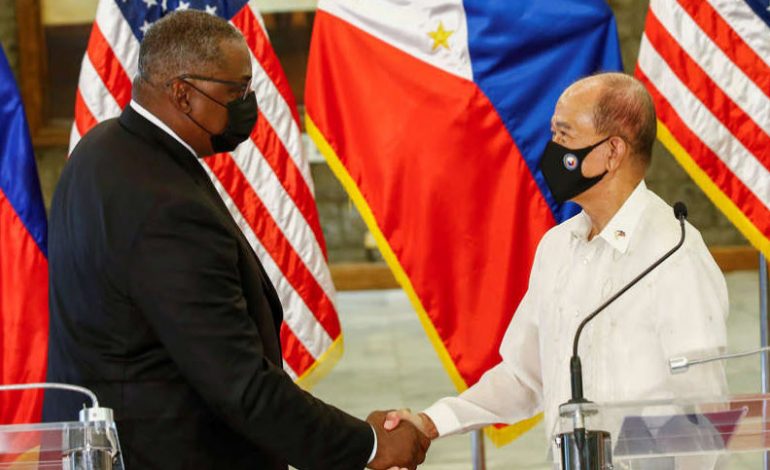 Philippines defense chief says was urged by China to drop review of U.S. pact
By Karen Lema
30 September 2021
MANILA (Reuters) – China has opposed a Philippines-led push for a review of its 70-year-old defence treaty with the United States, Manila's defense minister said on Thursday, concerned that it could be seen in Beijing as an effort to contain its rise.
The Philippines is keen to amend the 1951 Mutual Defense Treaty (MDT) to make clear the extent to which the United States would protect and defend its ally should it come under attack.
At an event to mark the MDT's 70th anniversary, Defense Secretary Delfin Lorenzana said he had been urged by a former Chinese diplomat to back off.
"While the U.S. welcomes the idea of revisiting the MDT, an outside party does not," he said.
"The former Chinese ambassador came to me and said: 'Please do not touch the MDT. Leave it as it is,'" said Lorenzana.