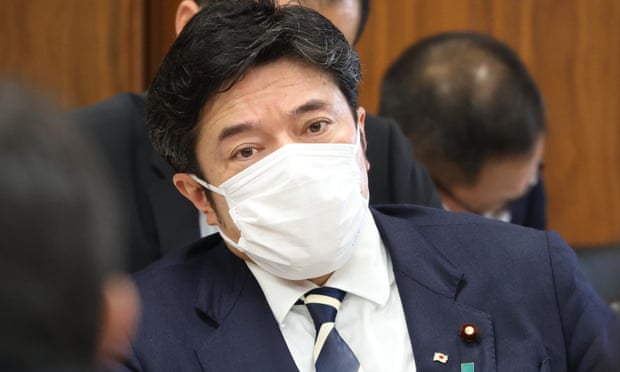 China blasts Japanese minister's 'sinister' remarks about Taiwan
Vincent Ni
29 June 2021
China and Japan are once again embroiled in a diplomatic row over Taiwan, in the latest example of Beijing's extreme sensitivity over the status of the self-ruled island and Tokyo's changing attitude towards Beijing.
Speaking to the US conservative thinktank Hudson Institute on Monday, Japan's state minister of defense, Yasuhide Nakayama, spoke of a growing threat posed by Chinese and Russian collaboration, and said it was necessary to "wake up" to Beijing's pressure on Taiwan and protect the island "as a democratic country".
The comments immediately outraged Beijing, which has lodged a diplomatic protest over Nakayama's characterization of Taiwan as a country. On Tuesday, China's foreign ministry spokesperson, Wang Wenbin, called Nakayama's remarks "a serious violation".