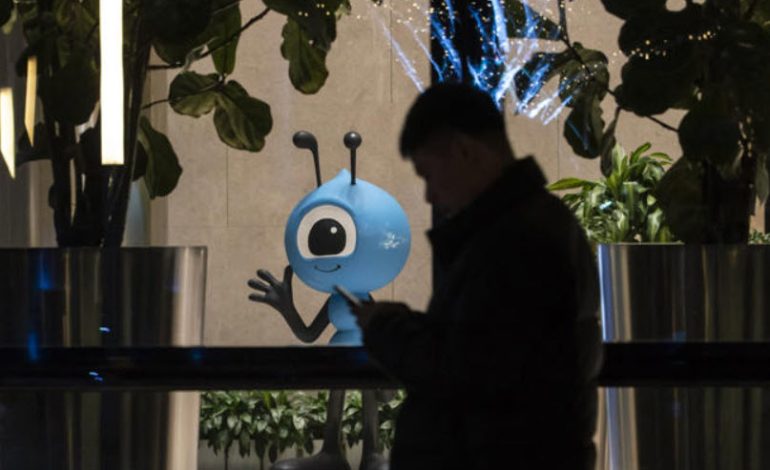 China's Government to Take Golden Shares in Alibaba, Tencent
By Bloomberg News
13 January 2023
Chinese government entities are set to take so-called "golden shares" in units of Alibaba Group Holding Ltd. and Tencent Holdings Ltd., suggesting Beijing is moving to ensure greater control over key players in the world's largest internet arena.
The discussions are emerging as Beijing prepares to loosen its grip on the sector and move past a bruising crackdown that's enveloped most every internet sphere for well over a year. That share structure, which in theory allows the government to nominate directors or sway important company decisions, could grant officials a tool to influence the industry over the longer term.
An arm of the Cyberspace Administration of China took 1% of an Alibaba digital media subsidiary in Guangzhou on Jan. 4, according to corporate database Qichacha. The company's media portfolio includes businesses such as streaming platform Youku and mobile browser UC Web. A new director who shares the name of a CAC official was appointed that same day, records showed, confirming a Financial Times report.
The fund vehicle that bought into Alibaba is backed by the CAC along with prominent state firms such as CITIC, China Post and China Mobile Ltd., the database showed. Discussions are also underway about a government entity taking a similar stake in a Tencent subsidiary in mainland China, a person familiar with the matter said. The Financial Times reported the consideration earlier.
Signs are growing that Xi Jinping's administration, keen to revive the world's No. 2 economy, is reversing course on campaigns against gaming addiction and preparing to unfetter firms such as Alibaba that drew government scrutiny.
The country's central bank is exploring ways to help the technology industry. The People's Bank of China will study financial support measures for the healthy development of tech companies, Ma Jianyang, an official with the PBOC, told a news briefing in Beijing on Friday without elaborating.
And Didi Global Inc., one of the highest-profile victims of the clampdown, may gain approval to relaunch its apps as soon as next week, Reuters reported Friday, completing a widely anticipated return to mobile stores.
What Bloomberg Intelligence Says
Elevated Chinese-state influence over Alibaba and Tencent, with the Financial Times reporting authorities will take a 1% direct stake in each, might raise scrutiny of the companies outside China and slow their expansion. Beijing has already taken a golden share in Tiktok-parent Bytedance and Kuaishou.
– Catherine Lim and Trini Tan, analysts
An abrupt U-turn on strict Covid restrictions in early December has been swiftly followed up by other market-friendly changes. China is ending a two-year ban on Australian coal imports, easing up on tech giants and dialing back the stringent "three red lines" that exacerbated a property meltdown.
The question now is whether the policy overhaul represents a swing toward the flexibility that helped fuel China's economic rise over the past four decades, or simply a knee-jerk response to a deteriorating economy.
Tencent and Alibaba were largely unchanged in Hong Kong, recouping earlier losses. A Tencent spokesperson declined to comment, while an Alibaba spokesperson didn't respond to a request for comment.