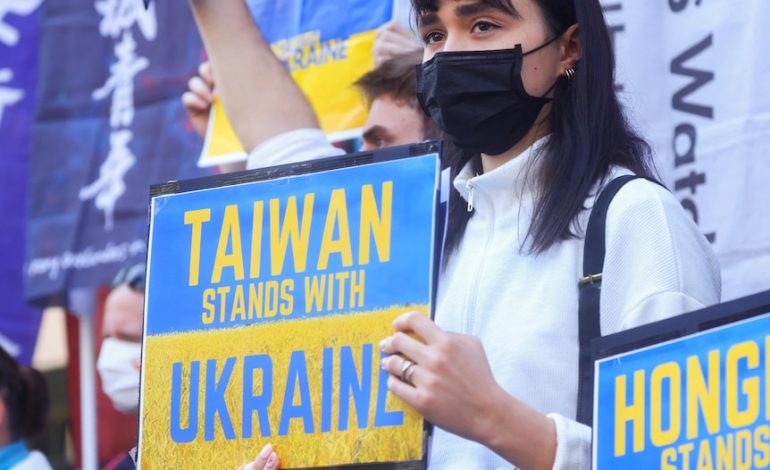 Taiwan is watching Russia's war in Ukraine warily, with fears China's Xi Jinping could learn from Vladimir Putin's strategy
By East Asia correspondent Bill Birtles
March 3rd, 2022
Russia's war in Ukraine has created ripples around the world, revealing an undercurrent of concern among the people of Taiwan that they, too, could be vulnerable to invasion.
Chinese leader Xi Jinping's refusal to criticise Vladimir Putin's war has raised concerns that Beijing is watching Russia's invasion with an eye to a future conflict for control of the island.
"China's passive role in this Ukraine crisis is very embarrassing and awkward," said Kuo Yujen, a China specialist at National Sun Yat-sen University in Taipei.
"But I definitely believe China will study at least two things from it: Putin's military strategy and the responses of the US and the international community."